Employers
Malatesta Law Office represents employers with the intention of cultivating a professional, compliant and cooperative work environment to facilitate the entrepreneurial needs of our clients. Where the employer faces litigation liability, I endeavor provide cost effective counsel on how to resolve the dispute effectively and limit costs on behalf of the client.
Employment Agreements and Non-compete Agreements
Florida is an at-will state allowing both the employer and employee to conclude the employment relationship at will. Employment Agreements are important to ensuring that you cultivate and protect an at-will employment relationship that will provide the employer and the employee with the freedom to part ways amicably.
Non-competes are acceptable for the protection of legitimate business interests. Legitimate interests may include the following:
Trade secrets
Valuable confidential business interests
Substantial relationships with certain customers
Customer, patient or client goodwill
Extraordinary or specialized training
Discrimination and Harassment
Discrimination can be made based on race, religion, gender, color, national origin, religion or any other protected status. In certain circumstances, state and local law may make it possible for sexual orientation and gender identity to act as the basis for a suit. Your employee handbook, company grievance process and management decisions will profoundly affect whether or not your organization is liable for the discriminatory conduct of your entity's employees.
Malatesta Law Office can provide the following to facilitate compliance with discrimination and EEOC, state and federal requirements:
Draft employee and handbooks or review current handbook for compliance
Draft and review employee agreements to ensure compliance
Provide council should there be a question or issue
Train your team of employees at all level about discriminatory and non-harassment conduct
Defend you in case of an employment law suit from a former or current employee
Wage and Hour Compliance
The Fair Standards Labor Act requires, among other things, that employers provide employees with compensation for minimum wage and overtime for hours worked greater than 40 hours in a given week. This may sound simple, but it poses significant challenges for employers who look to limit payroll costs and overhead. Three significant challenges for employers is understanding the exemptions, determining compensable time, and using interns, volunteers and independent contractors.
Independent Contractor Agreements, Planning and Compliance
Independent Contractors represent an opportunity for business owners to avoid significant tax tax and other liabilities. However, the use of independent contractors requires not just the right agreement, but an appropriate use of independent contractors. The contracting entity had the right to set the desired project or goal, but not designate the means by which the contractor reaches that goal.
An independent contractors generally has the following characteristics: (a) charges fees for services, (b) is hired for a term specifically identified to carry out a task or project, (c) pays employment taxes directly to the government, and (d) is not protected by most of the employment laws designed to protect worker's rights.
The IRS will require misclassified workers to be reclassified as W-2 employees should they find the worker to be misclassified. The employer will then be responsible for back wages and overtime pay, tax and insurance obligations, employment law compliance, and employee benefits. Many protected employee rights requirements are well protected by state and federal law and provide your worker with attorney's fees to enforce these protections. This can drastically escalate the cost of misclassification.
Disability
ADA Prohibits Discrimination in Employment on the Basis of Disability
The Americans with Disabilities Act (ADA) prohibits discrimination against a qualified individual on the basis of disability in regard to job application procedures; the hiring, advancement, or discharge of employees; employee compensation; job training; and other terms, conditions, and privileges of employment.
A qualifying impairment is a physical or mental condition which substantially interferes with the employees' performance of a major life activity. As an employer, you may have certain rights and responsibilities in accommodating the disabled person in the workplace. It is important to identify and meet these requirements head on with strong internal processes and systems to maintain compliance and avoid liability.
Employee Privacy
Changes in technology have increased the ability of employers to obtain private information about job applicants and current employees and have made the use of screening devices more economically available to a wider number of employers. Accordingly, individuals are facing increasingly invasive inquiries and tests to which they must submit as a condition of employment, and those individuals face such requirements in a growing number of jobs.
Employee Drug Testing
Florida employers should be aware of the Florida Drug Free Workforce Act and the Federal Drug Free Workplace Act.
Florida Drug Free Workforce Act: This only applies to companies seeking discounted worker's compensation insurance discount afforded to employers complying with the law. The discount is especially significant for large to medium size businesses. There are responsibilities and procedures that employers shall be accountable for in these situations.
Federal Drug Free Workplace Act: This act applied to Federal Contractors and certain recipient of federal grants. Failure to comply may lead to suspension, termination or disbarment of the contractor from participation in federal programs.
We can assist you with the creation and implementation of a Drug Free Workplace in compliance with State and Federal Law designed to meet your company's unique needs and industry requirements.
Social Media
Social Media has provided significant opportunity for employers to communicate to the public via Facebook, Linkedin, Twitter and other communication forums. Unfortunately, companies have found their employees, agents and contractors are controlling the conversation through their own social interactions on the internet. Employer may not engage in any conduct which interferes with the rights of the employee to organize, to bargain or to otherwise engage in concerted activities for the purpose of bargaining or other mutual aid or protection. The National Labor Relations Board has broadly applied to this to protect employee speech or postings about their view of their employer, fellow employees and the conditions of his or her employment. These restrictions become especially important when this employee manages the company's social media presence. We can assist you with the formulation of a social media policy and procedure.
Contact Us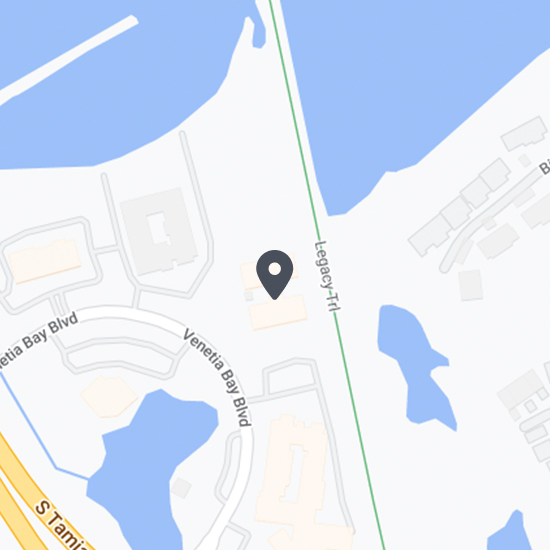 Free Consultation (941) 256-3812