HCBS Providers
Wage and Hour Vulnerability for Home and Community Based Service Providers
As of October 13th, 2015, the companion exemption which protected the Home and Community Based Service (HCBS) Industry from the Department of Labor and Plaintiff's attorneys is no more. Providers must start reviewing and analyzing the way they operate to ensure that they don't have hidden liability and vulnerability. The greatest potential areas of vulnerability hinge with how HCBS providers handle the travel time, live in caregivers, independent contractors and general pitfalls associated with Wage and Hour compliance.
Travel Time: Travel that is all in the day's work. Time spent by an employee in travel as part of his principal activity, such as travel from job site to job site during the workday, must be counted as hours worked. Where an employee is required to report at a meeting place to receive instructions or to perform other work there, or to pick up and to carry tools, the travel from the designated place to the work place is part of the day's work, and must be counted as hours worked regardless of contract, custom, or practice. If an employee normally finishes his work on the premises at 5 p.m. and is sent to another job which he finishes at 8 p.m. and is required to return to his employer's premises arriving at 9 p.m., all of the time is working time. However, if the employee goes home instead of returning to his employer's premises, the travel after 8 p.m. is home-to-work travel and is not hours worked. (Walling v. Mid-Continent Pipe Line Co., 143 F. 2d 308 (C. A. 10, 1944)) https://www.dol.gov/whd/regs/compliance/WH1312.pdf
Sleep and Live-in Caregivers: Where an employee is required to be on duty for 24 hours or more, the employer and the employee may agree to exclude bona fide meal periods and a bona fide regularly scheduled sleeping period of not more than 8 hours from hours worked, provided adequate sleeping facilities are furnished by the employer and the employee can usually enjoy an uninterrupted night's sleep. If sleeping period is of more than 8 hours, only 8 hours will be credited. Where no expressed or implied agreement to the contrary is present, the 8 hours of sleeping time and lunch periods constitute hours worked. ( Armour v. Wantock, 323 U.S. 126 (1944); Skidmore v. Swift, 323 U.S. 134 (1944); General Electric Co. v. Porter, 208 F. 2d 805 (C.A. 9, 1953), cert. denied, 347 U.S. 951, 975 (1954); Bowers v. Remington Rand, 64 F. Supp. 620 (S.D. Ill, 1946), aff'd 159 F. 2d 114 (C.A. 7, 1946) cert. denied 330 U.S. 843 (1947); Bell v. Porter, 159 F. 2d 117 (C.A. 7, 1946) cert. denied 330 U.S. 813 (1947); Bridgeman v. Ford, Bacon & Davis, 161 F. 2d 962 (C.A. 8, 1947); Rokey v. Day & Zimmerman, 157 F. 2d 736 (C.A. 8, 6 1946); McLaughlin v. Todd & Brown, Inc., 7 W.H. Cases 1014; 15 Labor Cases para. 64,606 (N.D. Ind. 1948); Campbell v. Jones & Laughlin, 70 F. Supp. 996 (W.D. Pa. 1947).) (b) Interruptions of sleep. If the sleeping period is interrupted by a call to duty, the interruption must be counted as hours worked. If the period is interrupted to such an extent that the employee cannot get a reasonable night's sleep, the entire period must be counted. For enforcement purposes, the Divisons have adopted the rule that if the employee cannot get at least 5 hours' sleep during the scheduled period the entire time is working time. (See Eustice v. Federal Cartridge Corp., 66 F. Supp. 55 (D. Minn. 1946).) https://www.dol.gov/whd/regs/compliance/WH1312.pdf
Independent Contractors: Depending on the particular circumstances, a respite worker could be an employee either of the home care provider or of a public or private agency that arranges the respite care. In most cases, a provider or agency will control the worker's services (such as by setting the worker's schedule and directing the worker as to the tasks to be performed), the worker will have no opportunity for profit or loss but will instead receive wages, the worker will not have invested in the relationship, and the worker will provide services that are integral to the business of the potential employer. Based on those facts, the economic realities test will most often lead to the conclusion that respite workers are employees who are likely entitled to FLSA minimum wage and overtime protections. http://www.dol.gov/whd/homecare/faq.htm#g8
General Pitfalls: Many in the HCBS community may not be well versed nor experienced with handling wage and hour issues. Bringing someone in to properly train and educate your staff will go a long way towards protecting your company or organization. There are numerous literature and guides designed for management and HR professionals to educate and prepare them to implement compliant wage and hour policies.
What Work's for your business or organization?
Each and every organization prepared for the Companion Exemption changes differently according to the specific needs of their client population and local market. First and foremost, organizations need to change their written agreements with workers to notify caregivers of these changes, investigate arbitration, waiver of collective and class actions and other changes to human resources policies and procedures. These changes don't end with a piece of paper and must be incorporated into the way providers conduct business and deliver care to the community.
Wage and Hour Compliance Audit
Review of how your company handles wage and hour issues. I will personally be reviewing documentation, payroll processes, policies, practices and providing feedback on liability concerns. My goal is to work with you and in a few weeks provide you with a review of your vulnerabilities and a quarterly plan on how best to self audit and protect your organization moving forward.
Step 1: Intake Form
HCBS Providers meet the needs of a diverse group of seniors with differentiating needs ranging from bath visits to comprehensive skilled nursing services. The questionnaire allows me the opportunity to review how the provider utilizes its caregivers and nurses.
Step 2: Follow-up Interrogatories
After narrowing down the nature of the organization, I will investigate into how the organization is utilizing caregivers and nurses to deliver care. Does the paperwork match up to the process communicated to me verbally?
Step 3: On-Site Visit
During litigation, discovery will afford plaintiff's attorneys the opportunity to dig through the electronic information every HCBS provider collects on a daily basis. From contact and nursing notes to company email pose potential litigation risk to organizations.
Step 4: Attorney Audit Report
This report is protected confidential information designed to allow organizations to identify and address Wage and Hour liability. Although there is no guarantee by the attorney, the report seeks to identify areas of improvement and costs associated with changes.
Step 5: Comprehensive Quarterly Audit Process
Medium to large companies should look to integrate normalized reoccurring processes to identify risk and liability. If done correctly, this process can be protected by attorney-client privilege.
Contact Us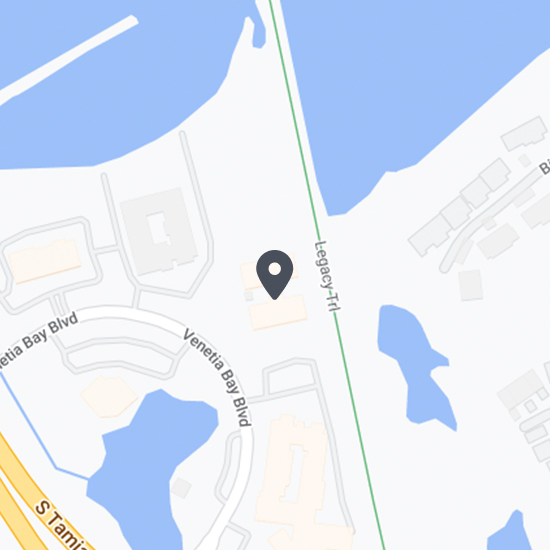 Free Consultation (941) 256-3812